About Us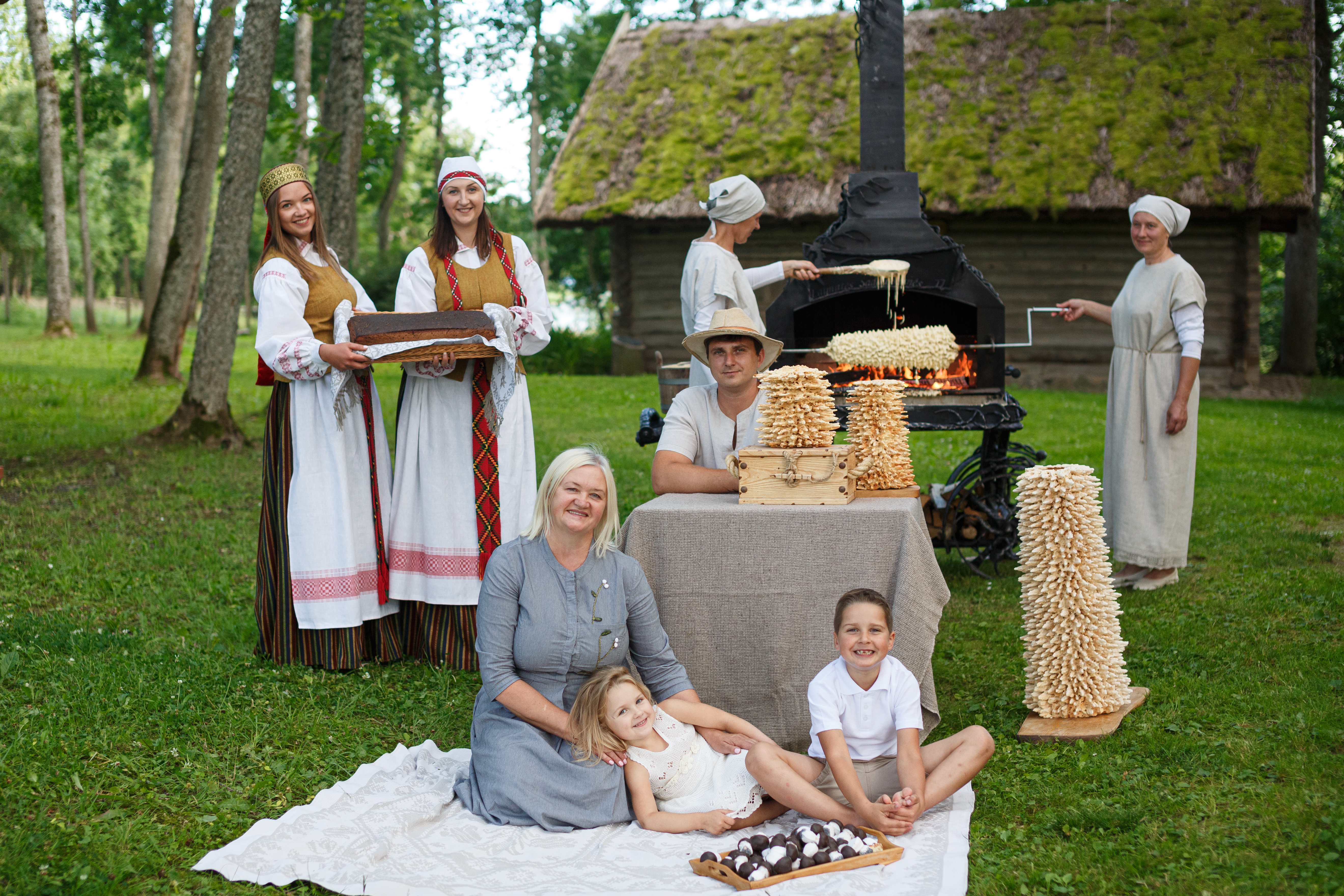 We represent the brand "Šakočių meistrai" only since 2021, since 1995. our bakery was famous after the founder of the bakery, Laimutė Sadauskienė. The bakery is located in the town of Juodupe, on the Latvian border.
Šakočių meistrai are the nurturers of national heritage - both buttered shakotis and handmade Juodupe baravykas have a national heritage certificate. Branch also has a gold medal and has been awarded the name of Lithuania's 100th anniversary food product.
We make everything ourselves, we only offer what has been tried and tested. We keep many recipes since the opening of the bakery, we have been making them for more than 20 years, but we do not forget to experiment and offer You new delicacies.
Our main and most popular product is cake tree with butter
From our bakery to your door..
What do Šakočių meistrai do ant how they can interest You?
- Every weekend from early spring to late autumn, and sometimes in winter, we visit a different city participating in fairs and exhibitions.
- We conduct education. We invite you to register and come to us - to learn how to fry shakoti. We also do on-the-go educations - we can come to your celebration.
- We are happy when we can represent Lithuania at international exhibitions.